Beginning in 1992, Stallion Technologies, an ISO13485-compliant business, has been a world leader in the design, development, and manufacturing of medical digital x-ray acquisition and image processing systems. Its singular focus is to stay on the forefront of cutting-edge technology while developing innovative and affordable products whose main purpose is to continually raise the standard of health care worldwide.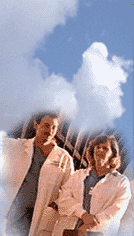 Its flagship product, the X-Sight digital imaging systems, has provided an unprecedented level of capability, quality, reliability, and service that radiologists, cardiologists, and technologists expect and depend on to successfully perform their important and challenging work. The systems has been used in hospitals, imaging centers, and research facilities all over the world.
Stallion Technologies collaborates closely with OEMs, VARs, and other partners to develop and incorporate new and existing real-time digital imaging technologies into their own products. Its comprehensive development capabilities are illustrated by the extensive functionality of its X-Sight brand. The close collaboration with its partners ensures their success in providing superior, reliable, and user-focused medical imaging equipment to the healthcare community.